About Me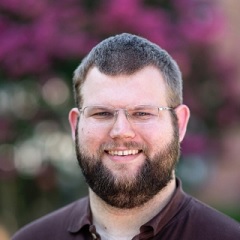 Technology should enhance our humanity, not distort it. As an experienced software developer, my goal is to create and disseminate quality software that respects the whole person of its users and truly makes their lives better. Such work should be polished, humane, effective, and dependable. As such, I hold myself to a high standard of competence in academic study, personal research, and professional performance. My attention to detail and conscientiousness are both driven by a commitment to excellence and integrity in everything I do.
Both as a professional developer and a research fellow, I have always sought to integrate all elements of my life. My studies in the realms of anthropology, literature, and philosophy, stem from the idea that the most effective developers must cultivate a strong interest in many things outside math and technology. A life well-lived is an integral part of who I am as a software professional, and I value my non-technical skills just as highly as my professional expertise. Because of this I am well-prepared to focus on the details of implementation while maintaining a firm grasp on the broader meaning of the tasks I undertake.
Supported by my technical proficiency and commitment to healthy relationships, I aspire to grow in leadership responsibility so that I can contribute to both the creation of exemplary software and to the development of a sustainable culture that supports it.
Education
Trinity Fellows Academy, Royal Oak, MD
2015-2016
Weekly rotation of guest lecturers speaking on a variety of topics such as psychology, theology, political philosophy, social justice, and environmental stewardship. The curriculum coordinated by Dr. Syman Stevens, and included a range of respected speakers such as Dr. Os Guiness, Andy and Catherine Crouch, and Curt Thompson. Each fellow was responsible for a year-long independent research project on a subject of their choosing, and a written thesis and multiple supporting essays. Parts of my writing have been published at First Person Scholar (Portfolio)
Bachelor of Science in Computer Science, Grove City College, Grove City, PA
2007-2011
ABET-accredited Computer Science department headed by Dr. William Birmingham. Advised by Dr. Christiaan Gribble. In addition to classes required for graduation, I pursued additional mathematics classes (Linear Algebra, Statistics Theory), summer research in mathematics and computer graphics (also under Dr. Gribble) published in the Journal of Graphics, GPU, and Game Tools. In addition to my Computer Science and math classes, I studied electives such as Technical Management, Creative Writing, and Fantasy Literature.